Owlets Bibs Various Colors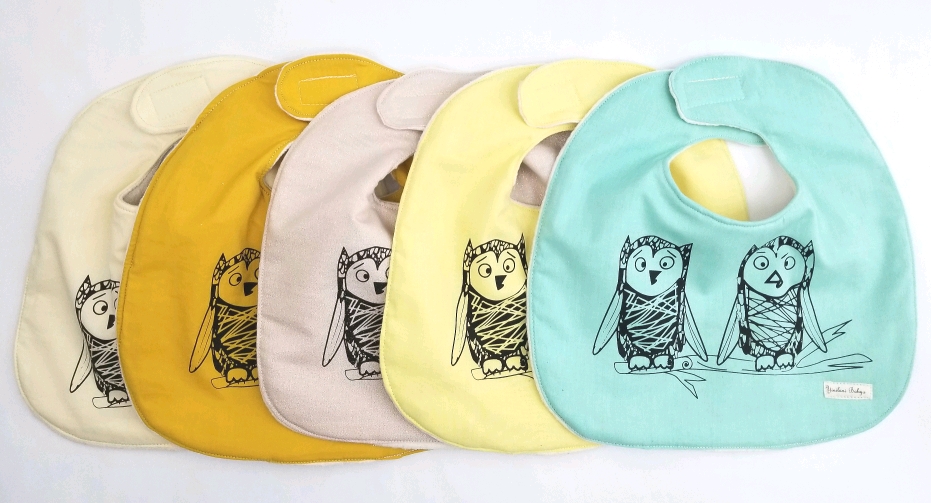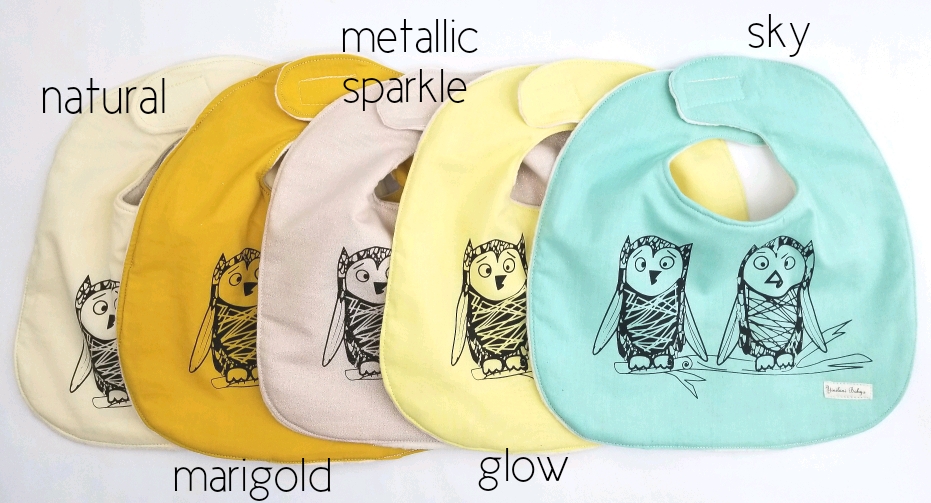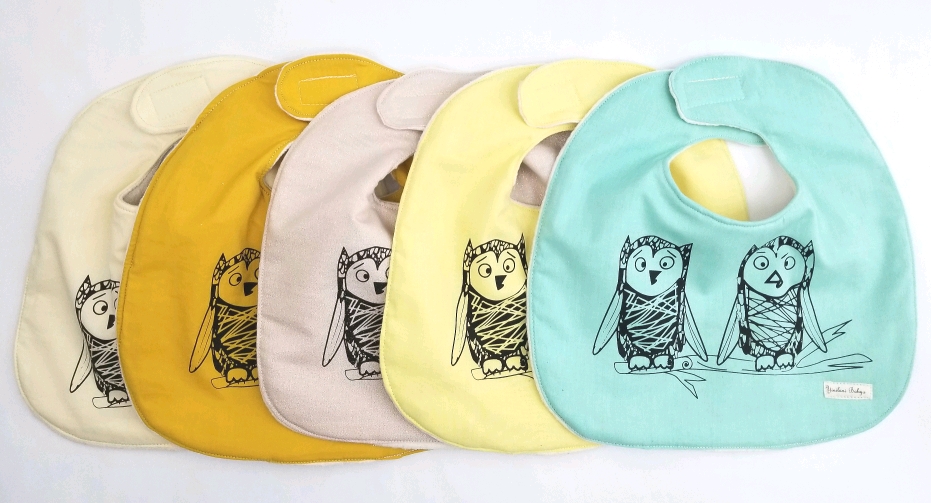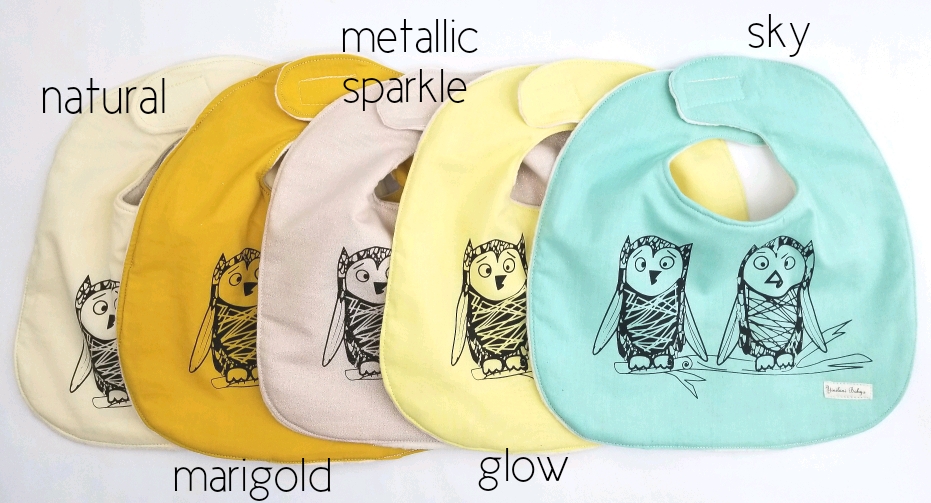 Owlets Bibs Various Colors
Organic Cotton Bib, Owlets, Various Colors, Infant, Baby, Boy, Girl
These bibs feature a fun illustration of Owlets on a branch. What could they be talking about?!?
In the photo, from left to right (click on the photo once more to see the entire row)
Natural
Marigold (gold-colored, amber, honey)
Metallic Gold Sparkle (this fabric does have a sparkle to it)
Glow (yellow)
Sky (blue)
Organic Cotton Bib:
The Reversible Organic Cotton Baby Bib is made of 100% organic cotton fabric in the front and a 100% organic cotton sherpa fabric OR 90/10 organic cotton/polyester blend sherpa fabric in the back. I use what is available at the moment, and currently I'm using 100% organic cotton fabric for the back.
Product Details:
+ designed for age 6 -24 mos.
+ features a very absorbent natural colored organic cotton side, perfect for messy feedings with baby
+ modern, fun illustrations or modern fabrics which adds a unique style to baby's accessory wardrobe!
+ has a double layer of a soft organic cotton on the bottom half of the bib, just where it matters the most. DOUBLE LAYERED!!
+ measures approximately 11" x 11", and has a hook and loop closure. The neck circumference at its widest is approximately 14" and can be adjusted along the hook and loop strip. It is a great feeding bib, and provides great coverage over the shoulders and towards the waist. Please measure your child.
+ handmade with love!
For baby's safety:
-To avoid strangulation hazards, DO NOT leave the bib on baby while sleeping, and make sure that bibs are comfortably fitted on baby. These bibs are NOT sleepwear.
-To avoid suffocation hazards please make sure that the snaps are properly attached and do not show any signs of damage, as detached snaps could pose as a choking hazard. Baby should not be left unattended while wearing the bib.
-THESE BIBS ARE NOT SLEEPWEAR.