Geo-Multi Bandana Bibs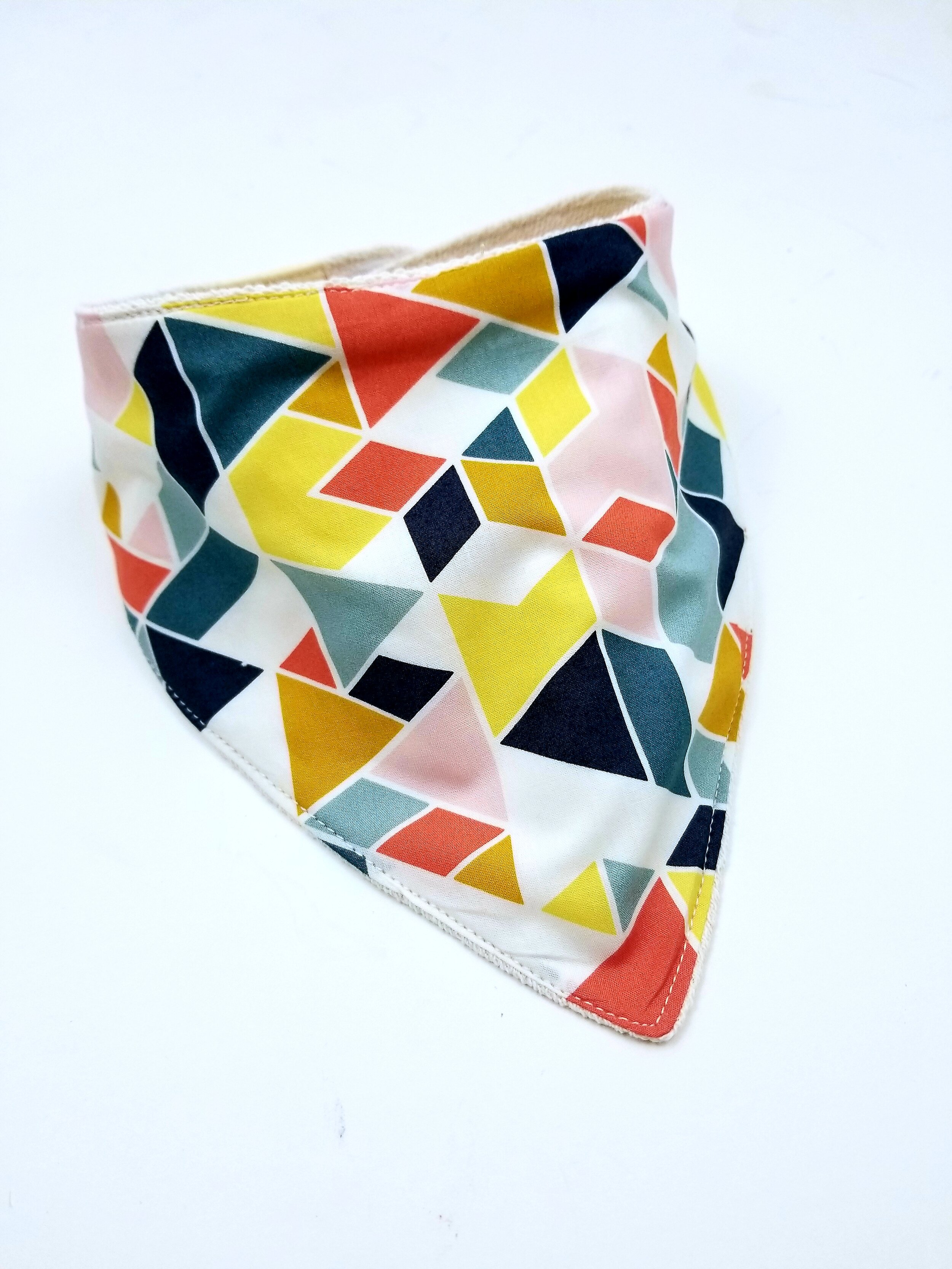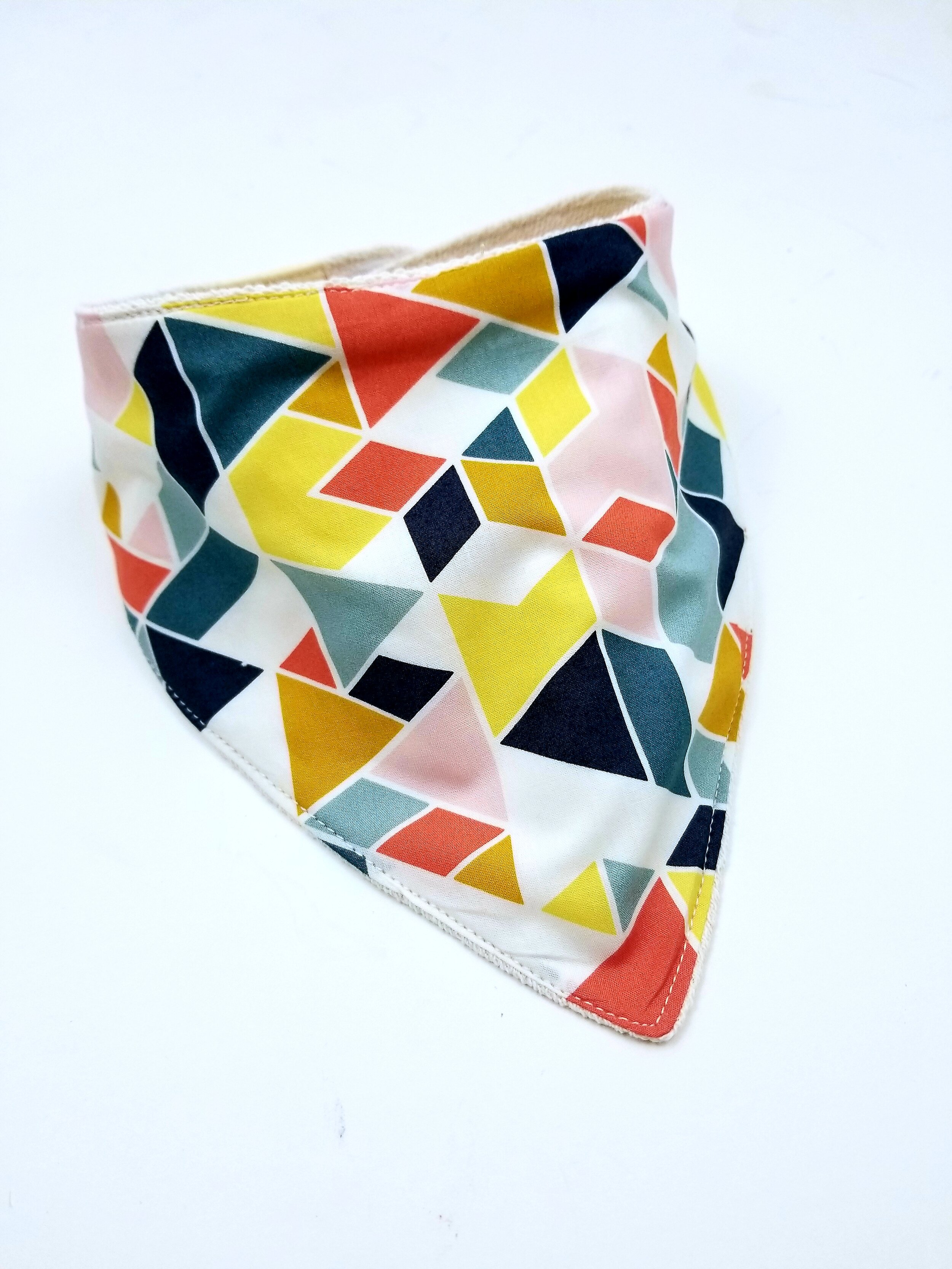 Geo-Multi Bandana Bibs
Organic Cotton Bib, Drool / Bandana Bib, Geometry Design, Infant, Baby, Boy, Girl
Organic Cotton Bandana Bib
100% organic cotton fabric.
The Bandana bibs come in ONE SIZE, with a hook and loop closure with an approximately 13.5" - 14" neckline circumference at its largest, and is adjustable along the hook and loop strip.
Perfect for a growing infant
Made to fit from approx. 4 mos to approx. 24 mos, but to be absolutely sure, please take your child's measurements.
For baby's safety:
-To avoid strangulation hazards, DO NOT leave the bib on baby while sleeping, and make sure that bibs are comfortably fitted on baby. These bibs are NOT sleepwear.
. Baby should not be left unattended while wearing the bib.
-THESE BIBS ARE NOT SLEEPWEAR.